Meet Our Employees
Great employees give great service!
We are privileged to have the best oil heat professionals the area has to offer. We are professional, licensed and schooled in the latest technologies of efficiency and system operation. One of our best strengths is experience. Our technicians have an average experience in the field of 23 years! You can count on our ability to solve your heating needs quickly and at the best possible cost.
We offer a safe, comfortable workplace and our employees enjoy working for our customers and Chair City Oil. Whether you call or visit our office, receive an oil delivery, have a new efficient system installed, need a problem solved or require equipment maintenance.   You're in the best of hands.
Here are the employees who will help you:
Peter Tourigny – General Manager, Sales, Service
Peter grew up in the oil business and has been working full time since college in 2003. He lives with his two boys and daughter in Westminster. In the winter you may find Pete skiing with his family on Mount Wachusett.
Pete is a licensed heat technician and specializes in new high efficiency heating system design. You will likely meet Pete if you request a system evaluation or free estimate. He is fully qualified to provide service, deliver oil, and assist in company management. We are lucky to have such a versatile employee.  petert@ccoil.com
Michael Theriault – Service Manager
Talk about experience! Mike has been with us since 1983. Mike grew up and resides in Baldwinville. He is an avid photographer and enjoys the outdoors. Mike has restored many cars over the years.  You may have seen him drive by in his red 1971 Chevelle convertible!
He is a licensed master technician with great mechanical talent. Trusted with the most difficult problems, Mike will be a welcome trouble shooter if you should  ever need one. He begins each day scheduling the service department and commonly ends the day with follow-ups.  He is relied upon to keep our service department on track.
June Boisvert – Office, Customer Service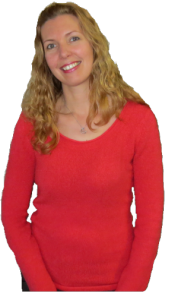 June is one of the friendly voices you will hear when you call Chair City Oil.  June grew up and resides in Gardner with her husband Rob (who incidentally delivers oil for us part time in the winter).  June and Rob have two daughters and a son. June has been in our office since 2007 and her experience shows in everything she does.
June is very efficient at taking service and delivery orders and  goes out of her way to be sure each customer is taken care of in the best possible way. We all owe June our thanks for keeping track of and tying up the hundreds of loose ends that need attention everyday. Rest assured, you're in good hands when June is helping you in any way.  office@ccoil.com
David Labossiere – Oil Delivery
Talk about dependability! Dave has worked for us for over 30 years – always on time and hardly a sick day.  Dave has lived in Gardner all his life.  He enjoys Harley Davidson motor cycles and when the weather is warm you might see him on his Harley cruising somewhere in New England.
We rely on Dave's vast delivery experience to help route and dispatch the hundreds of deliveries we make daily when the weather is the coldest. Having someone as dependable as Dave is a great asset to our company. During the cold winter, when the conditions are at their worst, you can count on Dave to arrive at work  early, be sure all the trucks are manned and dispatch the drivers with the deliveries that must be done. Thanks Dave!
Pam Nakashian – Office, Customer Service
Pam would be the other friendly voice you hear when you call our office. Pam started in 2011 and has been relied on to keep our books to the penny ever since. Pam is a great cook and our office is thrilled to have samples of her culinary expertise. It is not unusual to see a great dessert show up when one of the employees celebrate a birthday!
An experienced banker in an earlier career, Pam has great organization and attention to detail. Working side by side with June, Pam is an integral part of the well run office we have. Pam oversees many of the computerized record keeping processes we use every day. Imagine accurately keeping track of thousands of transactions every week, while answering the phone, greeting customers who walk in, dealing with employee schedules, and being responsible for balancing thousands of customer accounts AND you get an idea of a day at work for Pam!  phill@ccoil.com
Destiny Young – Office, Customer Service, Marketing
Destiny lives in Gardner with her husband and kids. She has been working part time in the office since graduating high school in 2013, and in 2022 she joined us full time. She handles mailings, newsletters, manages our Facebook page, and helps June and Pam with the phones. Destiny has an Associate's Degree in Liberal Arts & Science from Mount Wachusett Community College and continues to take classes on different subjects whenever she can. She spends her free time with her family, spends a lot time in nature, and loves to dance.
Gary Carbone – Service, Tune up specialist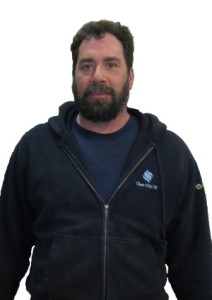 Gary has been with Chair City Oil since 2001. He and his wife live in Templeton. Gary enjoys fixing used cars, motor bikes and recreational vehicles which he sells online in his spare time. He enjoys the outdoors and caring for his home.
Gary is a licensed heating technician and is equipped to handle any service call promptly and effectively. His specialty here is providing tune ups and annual maintenance. He enjoys his job and the satisfaction that comes from keeping your heating system running safe and efficient. Gary is a hard worker and volunteers for more than his share of emergency after hours service. Whether it's 8 to 5 or at 2 in the morning when you need him most Gary will get the job done.
Mike Saarinen – Service, Oil Delivery
Mike lives with his wife and daughter in Barre. Mike enjoys the outdoors and looks forward to hiking and fishing when time allows. He enjoys working on his home and garden and especially spending time with his family.
Mike is a professional oil delivery driver and licensed oil heating technician. When not delivering oil, Mike works on heating service and repair. We are lucky to have some one as through and conscientious as Mike.
David and Michael Tourigny – Owners
Dave and Mike grew up in the oil business. Both sons of Paul Tourigny, the founder of Ch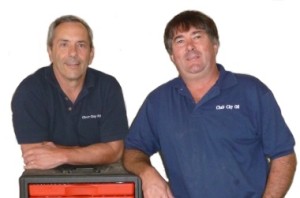 air City Oil in 1949. Paul knew the importance of hard work and customer service and passed those qualities along to his sons.
Both boys worked as kids, pulling the hose during snow days and helping the installers or sweeping the floors. Over 40 years ago they each began full time careers in the oil business upon graduation. Licensed as drivers and service techs, they have done it all.
Dave and Mike are sincere when they promise your satisfaction is important to Chair City Oil. If you ever feel you need assistance with any service or experience at Chair City Oil ask for Dave or Mike and rest assured they will personally be sure you are satisfied and are treated like a warm friend.