Financial Assistance
At Chair City Oil we recognize the difficulties people face every day. We consider all of our customer's family and friends and work hard to help them in every way we can. It's not just how we do business, it's just the right thing to do.
If you need a little help with your heating costs, or know someone who does, there are a variety of programs and organizations to help make ends meet. Chair City Oil works with all available assistance programs available to our customers. Here are several of the most common providers. Programs change yearly so be sure to recheck what is available often.
---

Fuel assistance, also known as the Low Income Home Energy Assistance Program (LIHEAP), is a government program to help low-income families and individuals pay their heating bills during the winter. Fuel Assistance for the Gardner, Massachusetts area is administered by Making Opportunity Count (MOC).
Fuel assistance is for low-income tenants and homeowners, and eligibility is based on your household's gross annual income. If you rent, you may receive fuel assistance even if your heat is included in the rent.
For more information and application details click here; https://www.mocinc.org/fuelassistance
---

Good Neighbor Energy Fund. Now in its 24th year, the Massachusetts Good Neighbor Energy Fund has provided energy assistance to hundreds-of-thousands of residents in temporary crisis who are struggling to pay their energy bills and do not qualify for federal or state energy funds.
For more information and application details click here; magoodneighbor.org
---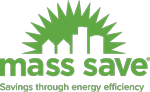 MassSAVE. Designed to save you money, improve the energy performance of your home, and reduce air pollution, MassSAVE is brought to you by your local utilities and energy efficiency service providers. MassSAVE provides year-round home energy solutions. Programs are often offered that provide rebates and 0% or low interest loans. For more information and application details click here; masssave.com
---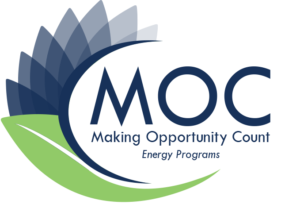 Making Opportunity Count Energy Services. Contact MOC, Inc. about energy efficiency and heating assistance and repair programs. mocinc.com
---
For more information and a FREE home heating system consultation, call 978-632-4600 or use our contact page