Online Account Access Instructions
Already a customer and want to access your account online? It's easy to review your account, order oil or make a payment. Your online account access is secure and your information can never be compromised.
How to Login for the first time.
You will need your account number, your Last Name as it appears on your account, a valid email address, and a secure password. Please note, your password must contain one digit from 0-9, one lowercase and one uppercase letter and be at least 8 characters and maximum of 14.
Click on any link or button on this site to (Access Your Account), this will bring you to our secure server at myfuelaccount.com/ccoil. If this is your first time, click on the [I Need a Login] tab and your screen will look like this;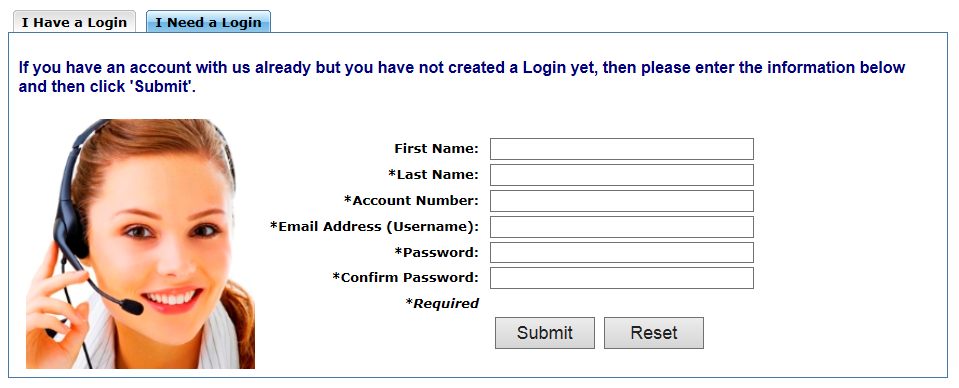 Enter the information requested and click the [Submit] button. That's it, you have access to your account 24/7.
* Be sure to remember the email you used, it is your Username, and remember your password. You will need both each time you wish to access your account in the future. If you ever lose your contact information and setup a new login you cannot reuse the same email address twice.