Ductless (or mini-split) air conditioning systems are a great way to bring cool air into your home, especially if you don't have a forced air system and duct work. They're also ideal for controlling the temperature in room additions or rooms that get a lot of sun and need a little more help to stay cool in the summer. In addition, ductless AC systems are more economical than central AC, they are very reliable and extremely quiet. What's more, they can warm your home in the winter.
To learn more about whether a ductless system may be right for you, contact us to set up a home evaluation and receive a quote.
Top Reasons to Use Ductless AC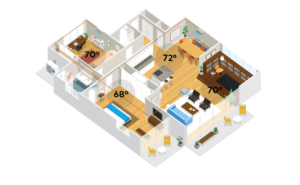 Versatility
Every house is different, every room is used differently and individual clients often have different ideas about what feels comfortable. We take all of this into account when we come out to your home to analyze your space and recommend the ideal configuration for your ductless AC system. These systems are not only extremely effective for cooling your house, but also for keeping it warm through the winter.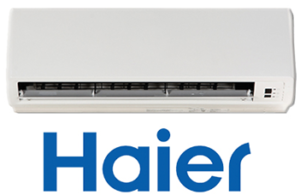 Efficiency
Using a ductless system is far more efficient than forced air systems or window units. The Seasonal Energy Efficiency Ratio (SEER) ratings on ductless systems are higher because they use a more efficient cooling process, eliminating the typical energy losses that occur with traditional systems. Also, you have the option of using a remote control to adjust the temperature in a room while you are using it and when it's not being used, thus saving on overall energy costs.
Flexibility
You can put your system in all at once, pinpoint key trouble spots or do the work in phases by priority. Your investment is up to you and your budget. You may be eligible for MassSave rebates and zero percent financing for Haier high efficiency ductless.