Heating System Rebates and Incentives
Chair City Oil and MASS SAVE can help lower your energy use
The best way to spend less on heating your home is to use less fuel. Look to save energy in your home in two ways. Be sure your home is draft free and insulated well to hold heat in and the winter cold out. Invest in modern high and ultra high efficiency equipment that will save you money year after year. If your heating system is over 15 years old look into what options you have to replace or upgrade with equipment that is safer, provide more comfortable heat and hot water, and most importantly use less fuel.
Chair City Oil is committed to helping every customer use less fuel. Our happiest customers are often those who can comfortably heat their home and water with the least amount of cost. This page suggests steps you can take to put your savings on track.
#1 Assess your Energy Use – It's Free!
Call Mass Save at 1-800-632-8300. Have your National Grid account number available.
The first step in preparing your home to be efficient is to assess and evaluate how your home measures up now. National Grid
electric customers who own a 1 to 3 family home are eligible for a free home energy audit. This is an in depth, free, no obligation inspection of your home; focusing on insulation, windows, drafts, electric appliances and heat and hot water equipment. You receive a detailed analysis of your homes energy use with a list of solutions with expected payback you can consider. This is your first step – the knowledge you need to make informed decisions.
As a result of the above energy audit, you will be informed of all the current rebates and incentives available to you. You are able to take advantage of all these benefits simply by being a National Grid utility customer and they do not have anything to to with your income or assets.
Zero percent loans for up to 7 years to fund your improvement are also offered by Mass Save!
#2 Call Chair City Oil for a free, no obligation Estimate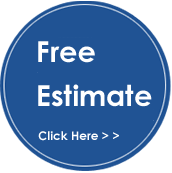 Call us at (978) 632-4600 and setup a time when we can look at what you wish to have done and determine the most appropriate equipment. We will answer any questions and concerns you have and provide you with a detailed proposal listing the equipment and cost for work to be done. Work will be done to code with Energy Star rated equipment eligible for your rebate. You are welcome to call for your free estimate even before your home audit day is scheduled and you will be ready to act when the audit is performed.
#3 Process your loan if you decided to use free financing
You will have received an information package at the end of your energy audit in step one. In the packet is a loan intake form and a list of participating banks. Locally, Worker's Credit Union is one of the choices. Take our printed proposal and the loan intake form to the bank of your choice and they will process a loan with you. Basically, National Grid will be paying the interest for you and you need to be approved to pay the principle.
#4 Schedule your new equipment installation
When you are satisfied you have made the best decision, let us know and we will schedule a time that is convenient for both of us to perform all the work. Boiler and furnace replacements will only put you without heat for less than a full day. Often we bring the equipment and assemble all we can the day before and the next day we can easily make the replacement without fear of your home getting too cold while the work is in progress.
#5 When you are Completely Satisfied
After we have finished and cleaned up we will be sure you are completely satisfied before we get paid. At this point the only thing left is to get you the rebate. We will assist you in filing the paper work necessary to be sure you receive your rebate promptly. We should both get together one last time with your audit paper work and fill out the rebate form together and mail it in. It will take 2 to 4 weeks until you receive a rebate check in the mail. The check will be made out to you.