Oil Price Protection Plans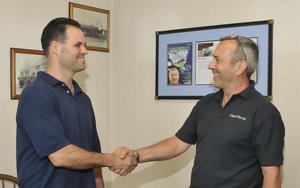 Chair City Oil pioneered Oil Price Protection Plans long before they became popular. We are experts at controlling the cost of heating with oil. Our approach to price protection focuses on capturing reasonable prices when they exist, enjoying price declines when they are available and avoiding the high price spikes that occur. Every plan is tailored to the individual customers needs. Most price protection plans are combined with a Smart Budget plan to make it an affordable option for everyone.
Best Price Oil Cap Price Protection Plans
Cap Plans are our most popular price protection plan. Every year we offer our exclusive 9-month Best Price Budget with Max Cap Price Protection. This plan offers you 9 monthly payments with our oil price protection guarantee. We call it the "Best Price" because you always pay the lowest discounted price when your oil is delivered. You also get a "Max Cap" guarantee, if prices spike higher you will never pay more than the Max Cap price no matter how high prices get.
In 2005 Chair City Oil introduced the 'Second Chance' feature. For customer's who join a Best Price Plan in May, they actually get a second chance at an even better price. If prices go down in the summer and we offer a fixed price plan with a better price you would prefer, you can use the credits you have on your account to purchase the new lower priced plan.
Price protection plans begin every May during Budget season. They are available throughout the year while supply is available. If you have not received a detailed Best Price Plan letter call us at 978-632-4600 or use our Contact Us page to request detailed price protection plan options customized for your home or business.
For our customers who want added payment flexibility we offer Smart Budget payment plans. Budgets and Price Protection plans begin every May. Call 978-632-4600 to inquire about available plans. Please note that until you join a plan, any plan offered may be withdrawn without notice once supply is no longer available.
Fixed Price Plans are another way to lock in a set price. Fixed price plans have a lower up front cost but be sure to consider the important decision you are making. With a fixed price plan you will pay an agreed upon fixed price for the total time and gallons you decide on. If oil prices rise you will benefit by never paying more than the fixed price. However, if prices fall below the fixed price you will not benefit and will be obligated to pay the fixed price you agreed to.