We Deliver – Customer Service
We deliver much more than oil!  From the moment you call our office to the last goodbye when we leave your home, one thing is constant… We deliver on customer service!
Do you know who responds to a service call and comes to your home at 2am? If you're a Chair City Oil customer you do!  Our licensed and insured technicians work directly out of our office daily 24/7.  Chair City Oil does not hire outside technicians or services to funnel our late night calls through.  This ensures our clients get the best customer service, from faces they recognize and a name they can trust.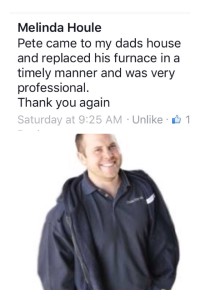 Check out our Facebook page www.facebook.com/chaircityoil to see what our customers say about us!