Winter is coming fast!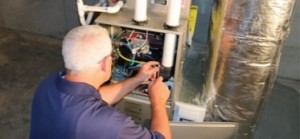 Leaves are beginning to turn color and the night time temperatures are dropping down. Whether we like it or not, winter will soon be here. It seems our area goes from 80 degree days to 40 degree nights in a matter of hours!
As we start winterizing our homes and yards, oil companies like Chair City Oil are preparing for the long winter months ahead. How can you help to prepare for the cold winter season coming our way?
As a consumer, your responsibility is to ensure your heating system is working at its peak efficiency.
Pre-winter tune-ups prevent breakdowns and eliminate expensive repairs. Every heating system should be serviced annually. Annual tune-ups restore your equipment to peak efficiency, which can cut fuel consumption and annual heating bills by as much as 10%. Not to mention it it helps to prevent heating system breakdown at 2am when it is 7 degrees outside!
Tune-ups allow our technicians to identify and fix problems that left unchecked could lead to potential safety risks. If you have a heating system that is older, we can help you determine if you need to upgrade into a newer, more energy friendly system. Upgrading to a newer, energy efficient heating system conserves fuel and lowers heating costs.
If you are ready to save money in your monthly heating costs and remove the worry of older system breakdowns, we are experts in working with homeowners to design a new heating system that is perfect for your home and your budget.
Already have a newer, energy efficient heating system? Schedule your tune-up today to ensure it stays working at optimum efficiency throughout the winter! This small expense could save you thousands in the long run.